Tom Roberts
A Chartered Surveyor, Tom joined Green Frog Power as a Senior Development Manager to help grow the renewable development division. Tom's particular focus is on battery storage schemes, in which renewable energy is stored and released back to the grid when customers most need power. 
Tom employs his property expertise to source appropriate land, agree terms with the landlord and project manage the site through the various stages of the acquisition lifecycle: developing land into a renewable energy station that returns the landlord long-term secure income whilst playing a key role in the UK's achieving Carbon Net Zero by 2050.
Prior to joining Green Frog, Tom was an Associate Partner within the agency and infrastructure division at Cluttons, co-head of the land acquisition, acting as client lead for major infrastructure clients in highly competitive environments.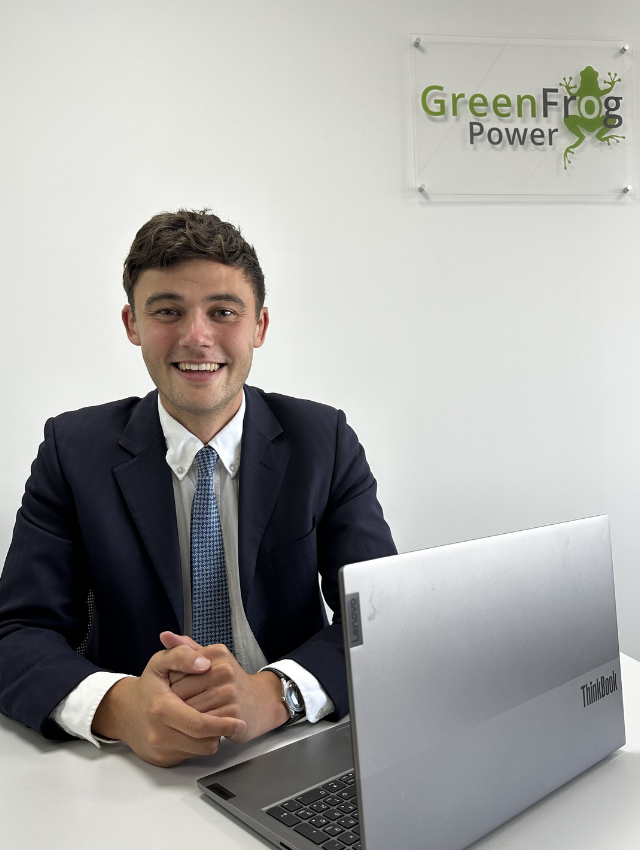 Jack Reynolds
Jack is a Chartered Surveyor with six years of experience in all aspects of commercial agency, most recently specialising in the industrial and logistics sector. Having spent his career covering the Thames Valley, the South West and South Wales for Lambert Smith Hampton, Jack has extensive knowledge of different regional markets with a contact list that spreads the whole of the UK. 
Jack has joined Green Frog Power as a development manager in the property team. His day-to-day work involves identifying suitable sites on which to house our battery storage schemes, then negotiating land rights, securing planning and finally the levelling of sites ready for development.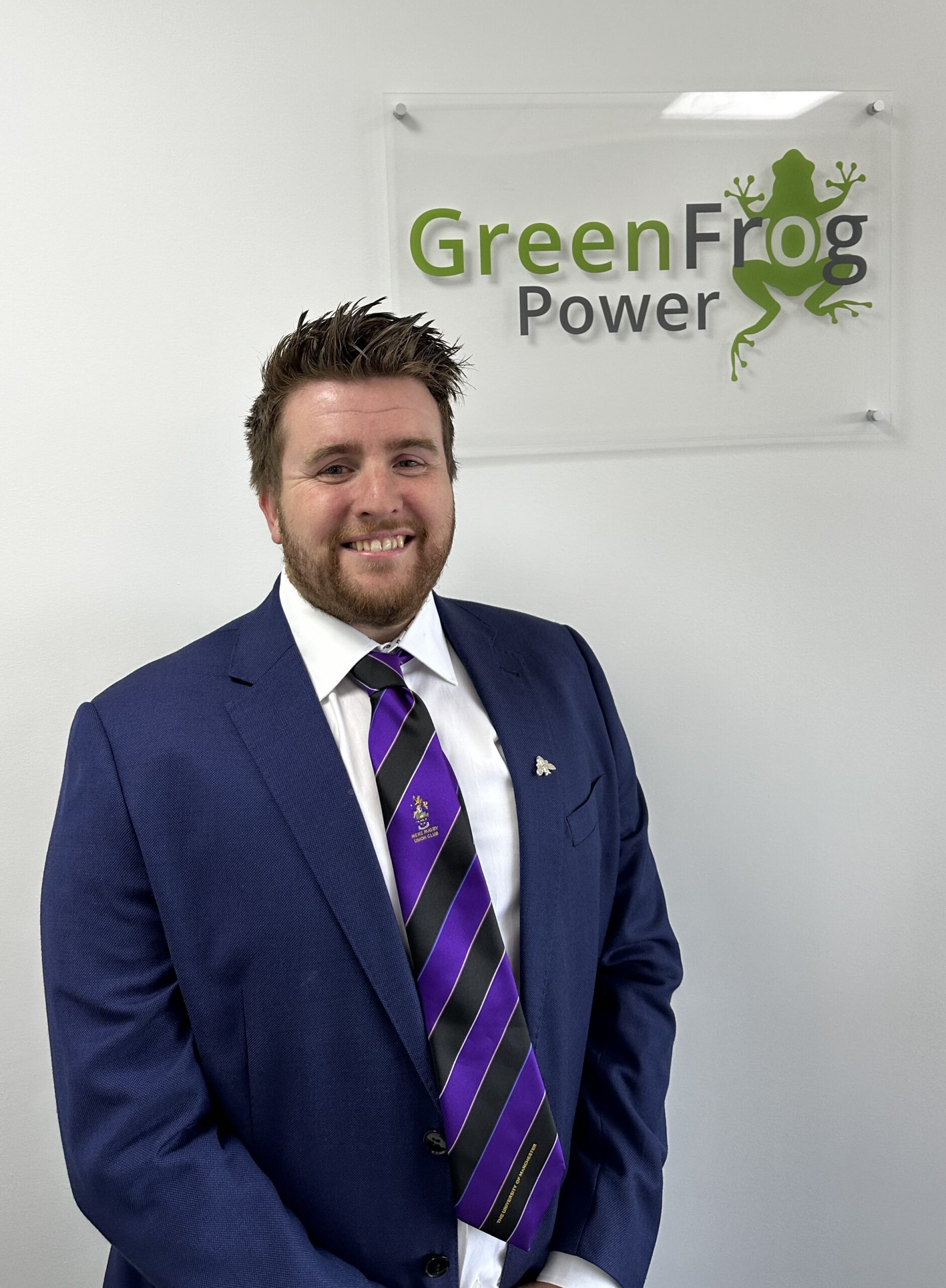 Rizwan Aboobakker 
Riz is an expert Architectural Technologist and designer with seven years of architectural and construction experience for leading British companies, which followed his graduation in Architectural Technology. He is a Senior Designer at Green Frog Power, working with our planning and design team on all of our UK and European projects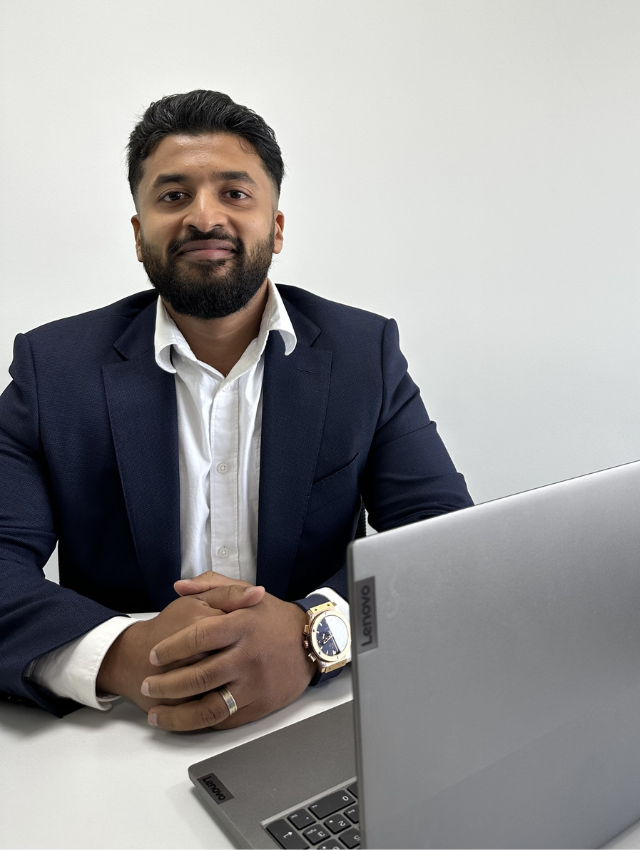 Gareth Thomas 
Gareth has worked as an architectural technician within the construction industry for over twenty years, following a degree in conservation management.
Gareth joined Green Frog Power in 2023 and is keenly supporting the delivery of projects that make a tangible contribution towards the country's Net Zero ambitions and wider social and environmental values.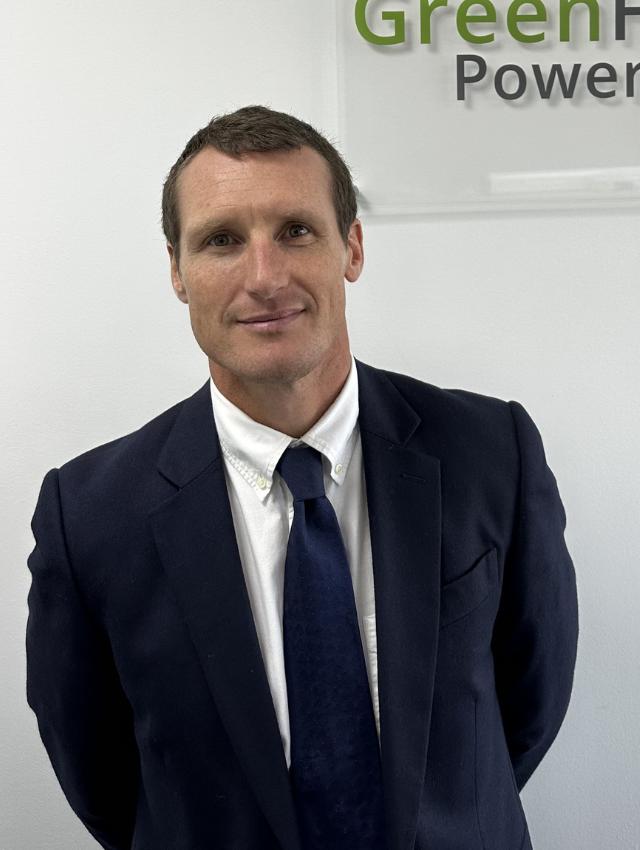 David Sheppard
Head of projects and planning
David is responsible for overseeing projects from concept to obtaining planning permissions, through to making the project ready for construction.
David has a decade of experience in gaining planning consents and developing power generation projects across England and Wales. He has been at Green Frog Power for over 10 years, where he has gained planning consent for 1GW of generation and has developed 540MW of fast-starting generation.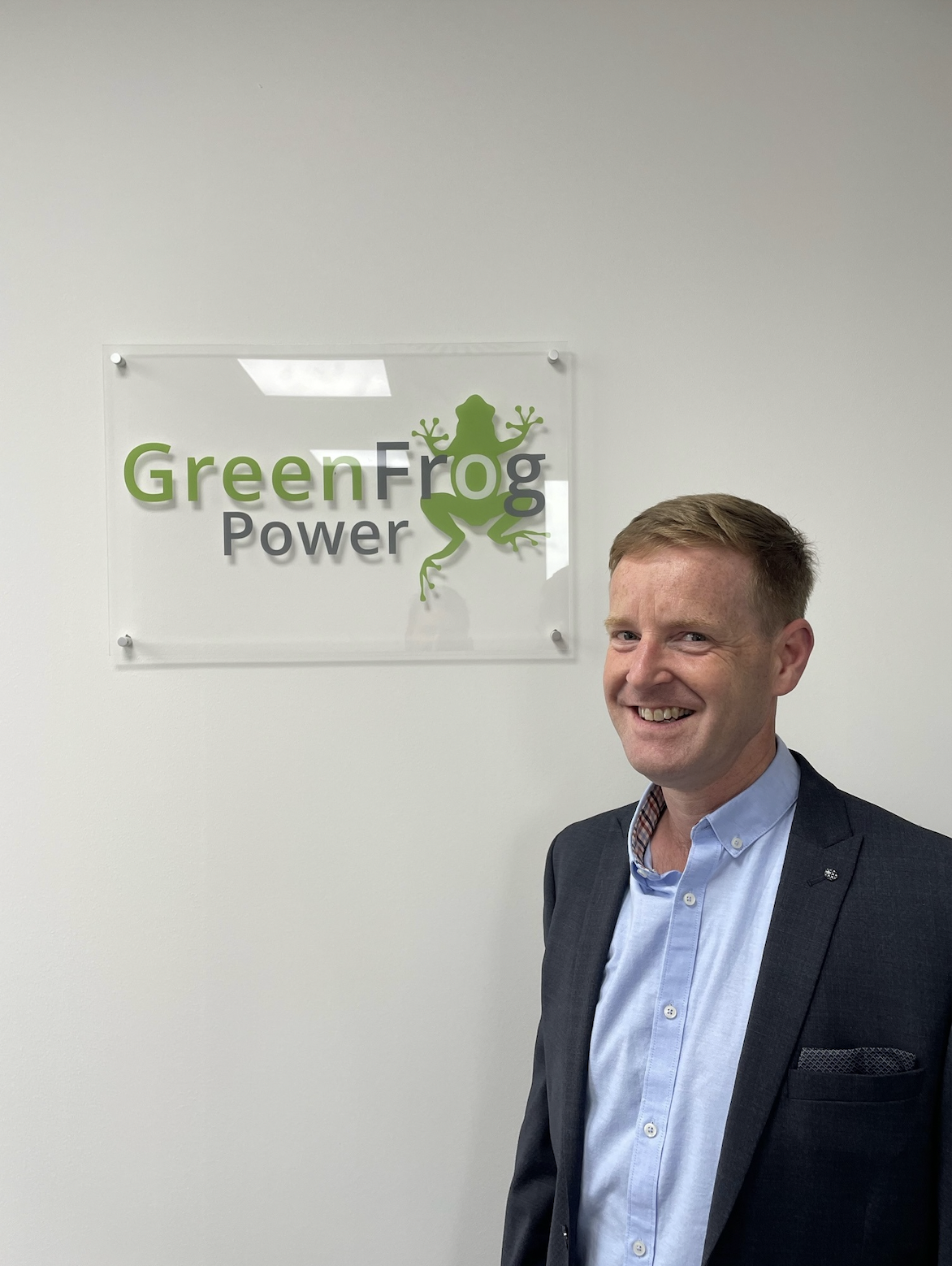 Charlotte Fletcher
Charlotte Fletcher is head of finance of the Green Frog group and involves herself in all aspects of the business. She oversees our financial planning, cashflow forecasting, budgeting and costing, as well as undertaking our project-management accounting. She oversees our human-resources function, including our hiring of new staff. She handles our reporting to the board of directors and to our shareholders.
Charlotte is responsible for structuring the accounting and the project management of our subsidiaries, leading them to greater efficiency and profitability.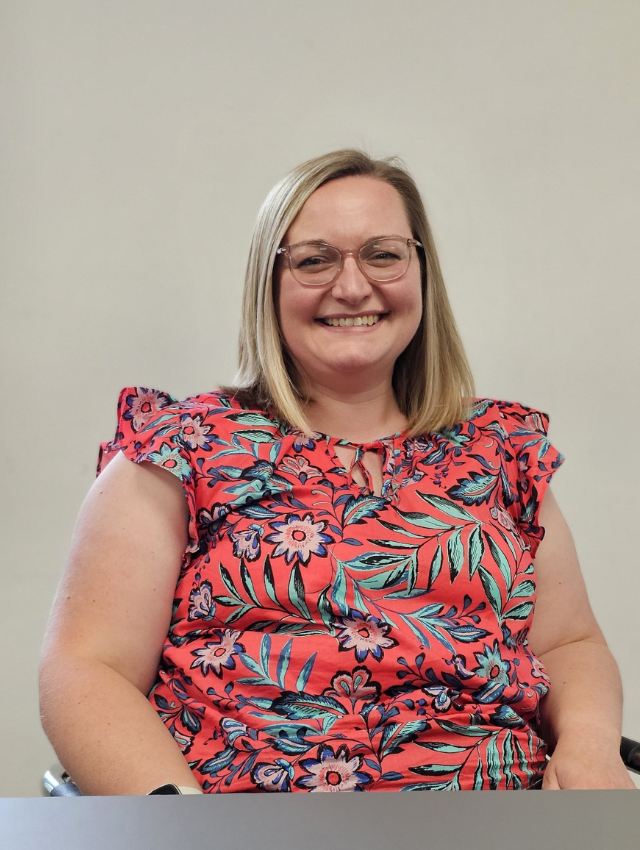 Nigel Machin 
Nigel Machin is Financial Controller and Accountant for subsidiaries within the Green Frog Group.  He oversees the bookkeeping, cashflow and management accounting processes and liaises with the day-to-day operations team to ensure they are supported in achieving their aims.
He has a long and varied history in supporting managers with their budget performance and accounts in the public sector, predominantly social care and health and has more recently been providing support to companies in the private sector to broaden his accounting experience and knowledge.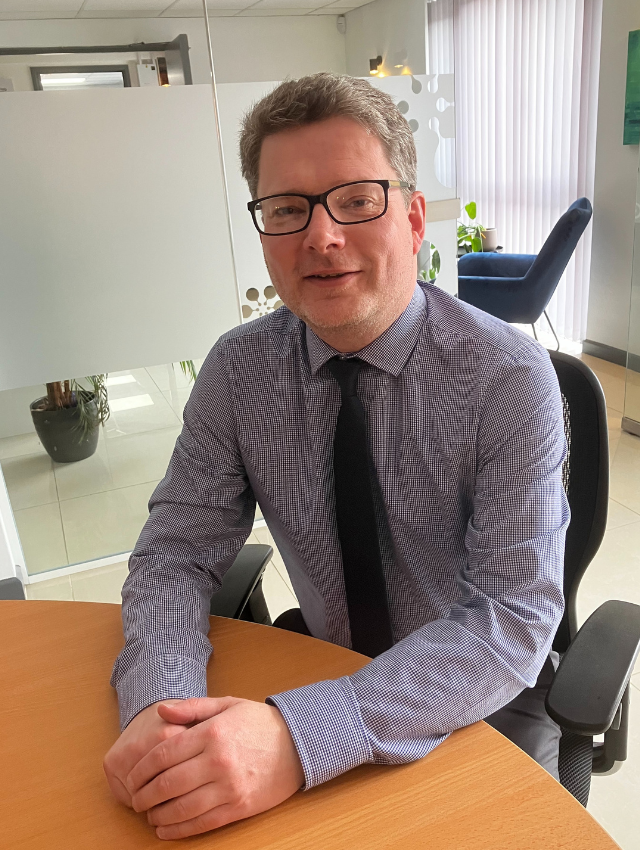 Lauren Povey
Lauren Povey joined our team as Business Support Officer for Green Frog Industries. 
Lauren is involved in numerous aspects of the business performing an expansive role supporting the CEO, Finance team, HR manager and engineers.  Lauren is always on the go with new ideas to ensure continual improvement as a team and business.
She brings with her 15 years' worth of knowledge in operations with multi-industry experience. Lauren has fulfilled diverse roles in operations and management working in South Africa and England, previously accomplishing a Site Planning Manager role co-leading a construction site.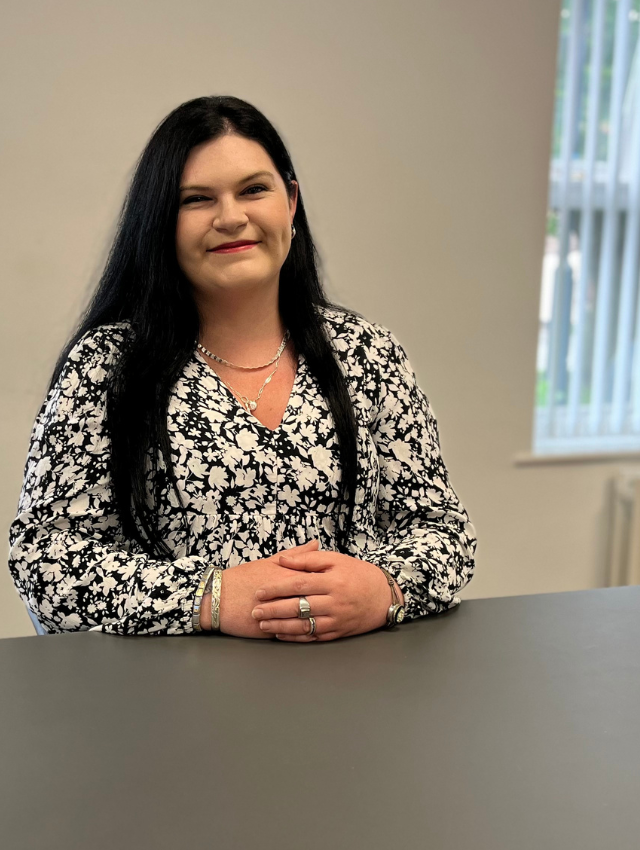 James Bourne
James Bourne is chief executive of Green Frog Industries, managing a portfolio of 60MW of fast-starting plant under a contract to National Grid to provide energy when the markets are short.
He joined the Green Frog group in 2016 as head of health and safety and soon took over all operational running of our sites. He also leads new construction projects. A chartered safety professional with more than ten years' experience in hazardous environments, James worked in the oil industry for more than ten years in several operational health and safety roles before he joined us.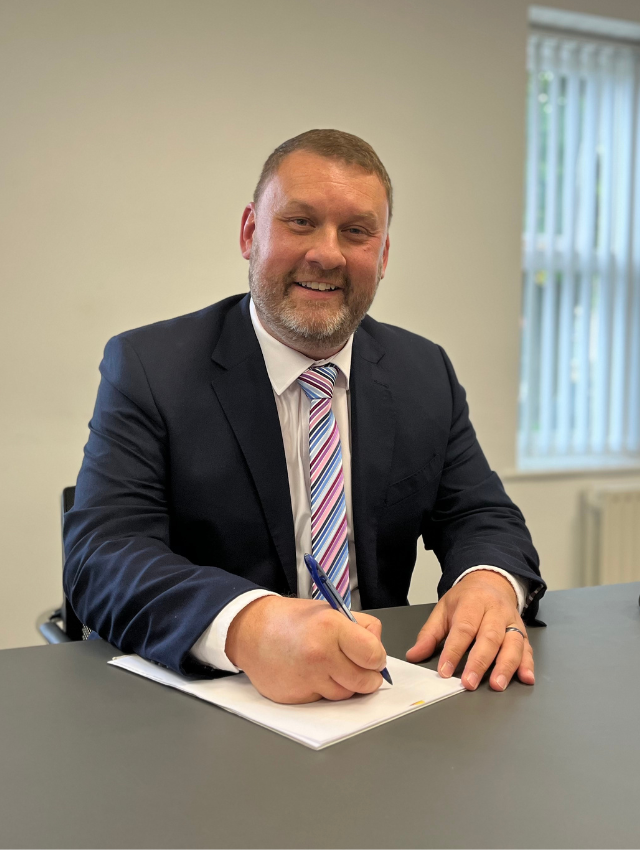 Sidra Qayum 
Sidra Qayum is a development manager in our property team. She sees through the early development phases and feasibility works of our power projects, which are predominantly battery storage, by identifying suitable sites and securing land rights and grid connections.
Sidra holds a RICS accredited degree in Real Estate and has worked for several years in property and infrastructure. She recently managed land acquisitions for the forthcoming HS2 railway line which included negotiating with landowners along the route, prior to which she worked for one of our competitors, securing numerous power generation sites..
Richard Park
A Chartered Surveyor, Richard joined Green Frog Power in 2016 from the estates team at Wales & West Utilities and has over 15 years' experience in the energy sector.
At Green Frog Power he has managed a development pipeline exceeding 1GW of sites and has been involved in the construction of more 250MW of plant.
Richard manages all aspects of the property portfolio from acquisition to development or sale. He also leads on several new-energy projects.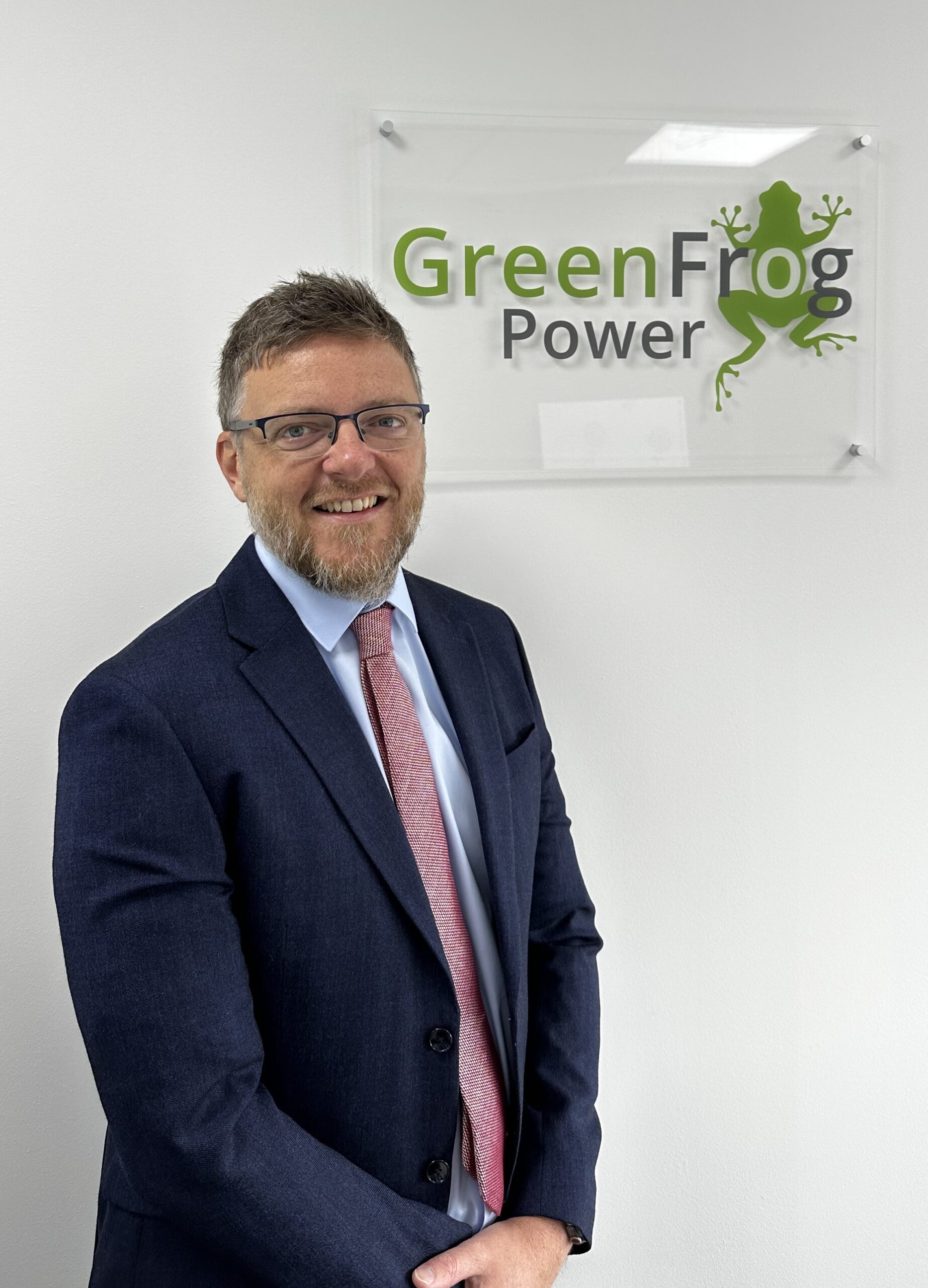 Jody Bourne
Jody Bourne is our Chartered HR Manager who heads up the HR Department whilst supporting the wider Green Frog businesses. Jody ensures that all our policies, procedures and practices adhere to statutes, whilst demonstrating our support and commitment to our employees.
Her passion is creating and maintaining a happy, healthy, and positive culture, allowing our employees to flourish within their roles. 
Jody is our one-stop shop for the whole employee lifecycle.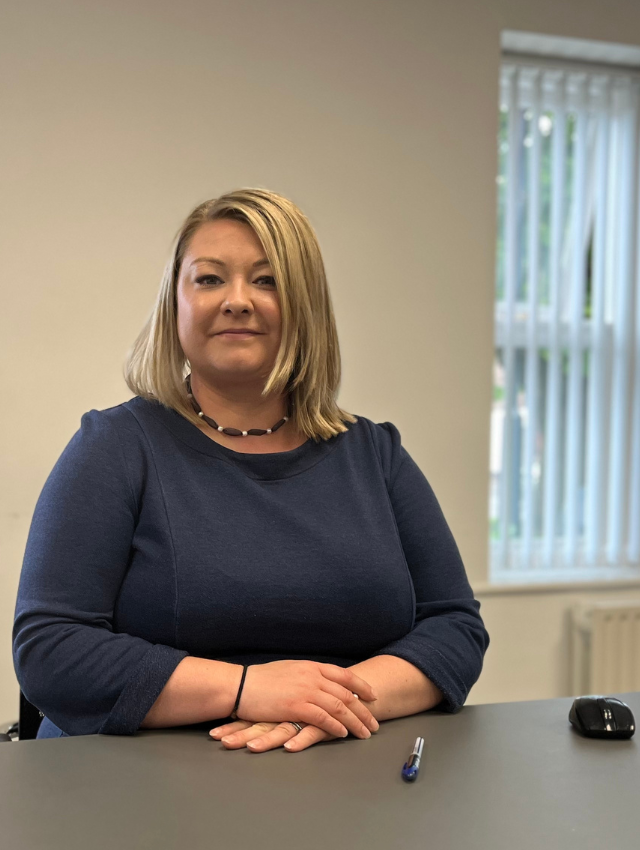 Jeremy Taylor
Jeremy entered the power sector with Mark Jones ten years ago. Starting with a green biomass power station in Northern England they negotiated a contract to build and operate 220MW of power stations for National Grid PLC. Green Frog Power Ltd is now the largest long-term provider of contracted balancing services to National Grid.
Jeremy handles our interface with political, regulatory and industrial associations. He has worked closely with BEIS and National Grid on the Electricity Market Reform, advising on policy and its implementation.
He has successfully led the raising of more than £300million of debt and equity for power projects.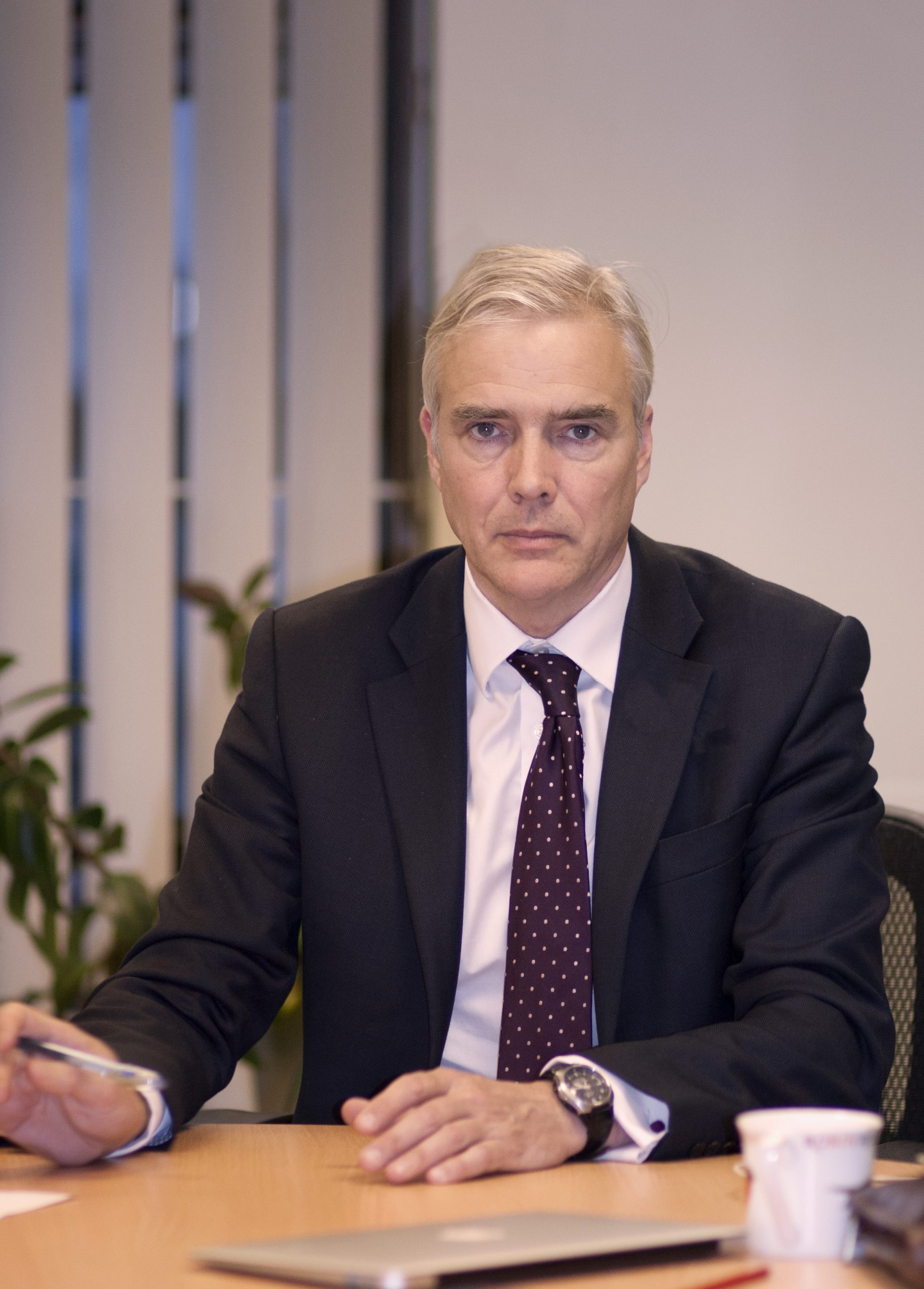 Andrew Normington
Andy joined Green Frog Power in 2023 as a director to develop projects in the UK and internationally – focusing on group investments and divestments, investment financing and commercial arrangements.
Prior to joining, Andy was a corporate lawyer for nearly 30 years and, since 2010, acted as Green Frog's external counsel for the long-term STOR projects, CM projects and recent Pathfinder stability projects.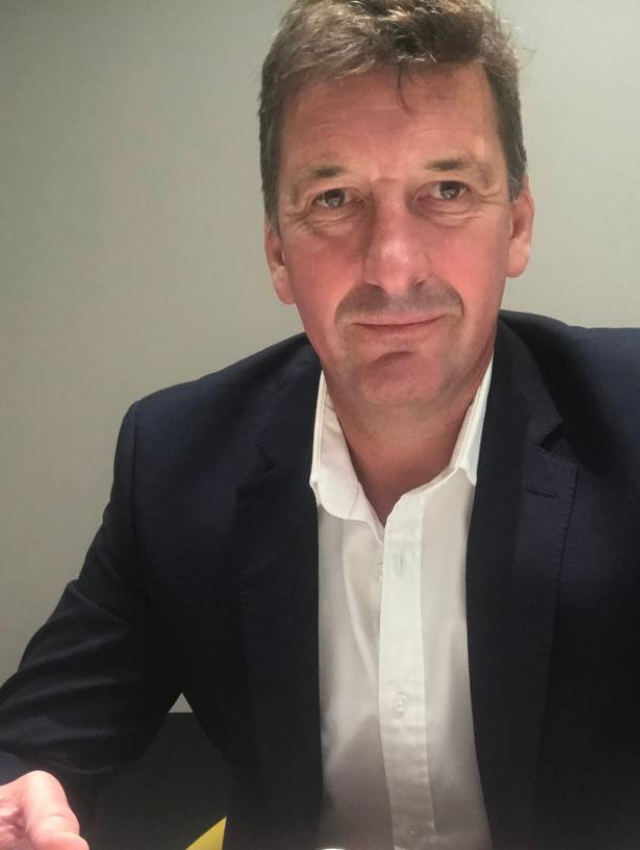 Mark Jones
A Chartered Civil Engineer, Mark manages every aspect of the design of our power stations, organising our structural engineers, civil engineers and plant manufacturers. He details the budgets for plant construction and ensures that they are kept to. He personally project-manages the construction of our power stations and substations, with the result that they are built within time and under budget.
Earlier in his career he was a Senior Tournament Director with the Professional Golfers, Association responsible for staging multiple Ryder Cup matches.